Typical results
Your CSW coordinator quickly gets to see results from each of the Roadside Units installed, with each speeding incident appearing in their "My AutoSpeedWatch" dashboard within a minute or so. Each of speeding incidents are then available for your CSW team to verify simply using a browser on any device.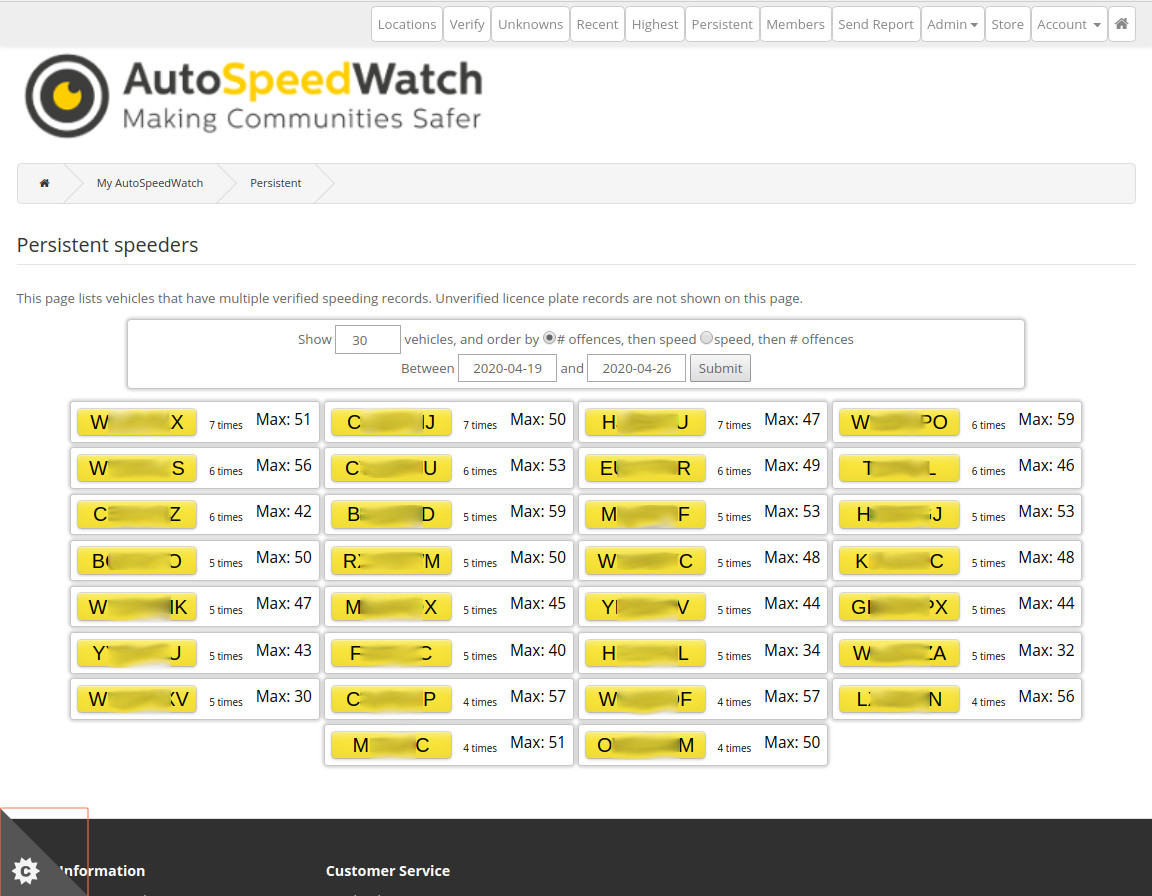 Once verified, the highest and most persistent speeders 'bubble to the top'... and over a few days those with repeated poor driving behaviour become clearly evident.
For example at a spring 2019 test requested by Avon and Somerset Police, one Roadside Unit was installed in a 30mph zone outside a First School in a small Somerset village known for speeding issues. The unit was tested for less than a week but rapidly identified:
Nearly 800 speeding incidents over 38 mph in the 30 mph zone
A few vehicles travelling over 70mph, 6 above 60mph, and 81 above 50mph
16 vehicles speeding past that one unit 3 or more times, at speeds up to 53mph
After just 1 week from a single unit, the automatic report sent identified 16 key vehicles that were repeatedly causing significant safety risks where children congregate, and many others at very high speeds. This enables the police to rapidly and effectively target their resources in the most efficient manner, whether by visiting the registered keeper, writing a warning letter, or deploying the Speed Enforcement Unit.
That is just from a single Roadside Unit......When combined with all the information from the neighbouring Roadside Units in other communities, the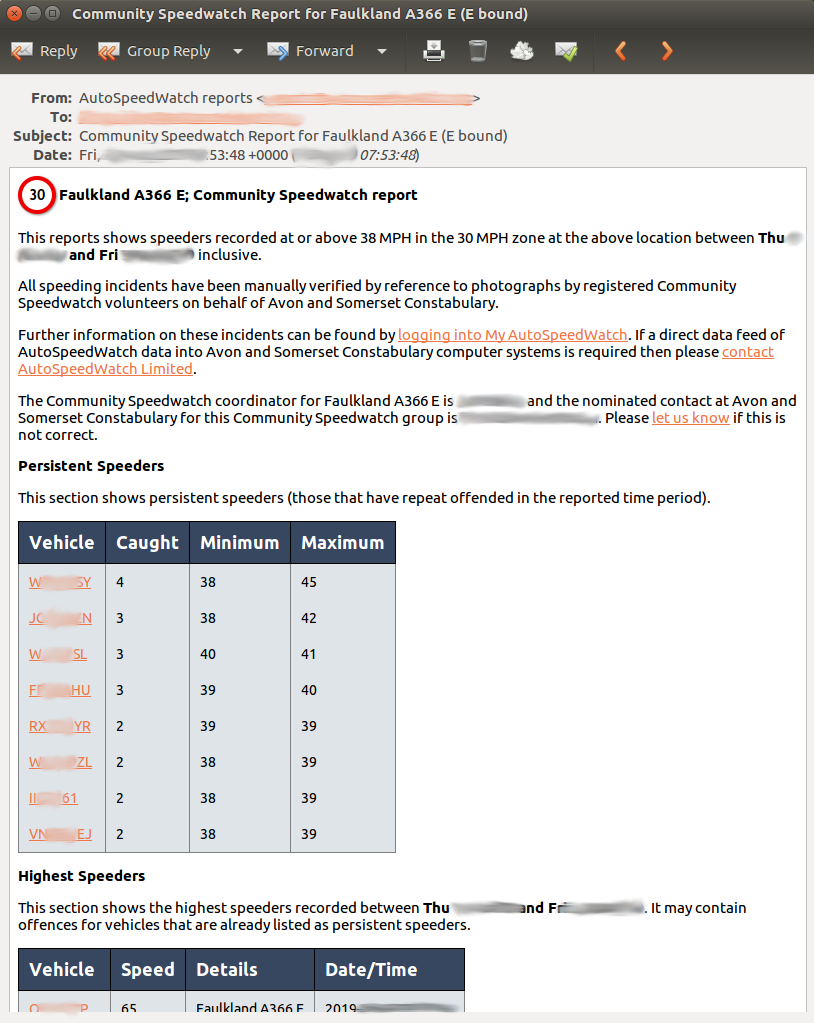 police get a virtually live indication of where their speeding management priorities lie. The system essentially identifies those creating the greatest and most persistent risks to others, rather than penalising good drivers making a occasional mistake.
AutoSpeedWatch also now has a facility for CSW coordinators to securely download a log of all speeders in CSV format, to combine with their traditional CSW session data, should they wish to report that way.
AutoSpeedWatch - an effective tool to make communities safer.